Programme
The Chemistry & IB Showcase will feature a conference, exhibition, drinks reception and conference dinner.
Conference Themes:
Opportunities in medicines
Functional materials for targeted properties
Opportunities for low carbon fuels
Charging ahead: The future of batteries innovation
Emerging & enabling technologies - Engineering biology
Emerging & enabling technologies - Towards advanced manufacturing capabilities
Towards biologically-based manufacturing
Innovation for the growing personal care market
Healthy ageing: Adding life to years
Pitch event: Chemistry and industrial biotechnology for a circular bioeconomy
---
Keynote speakers
Chair: Will Barton - Member of KTN Industry Strategy Board and Industrial Biotechnology Leadership Board, Chairman of Oxford Biotrans
Dr Ruth McKernan CBE - CEO, Innovate UK
Chris Warkup - CEO, Knowledge Transfer Network (KTN)
Duncan Williamson - Food Policy Manager, World Wide Fund for Nature (WWF)
Jo Bray - Deputy Director, Agri-Tech, Bioeconomy and Chemicals, Department of Business, Energy and Industrial Strategy
Stephen Elliott - Chief Executive, Chemical Industries Association
Steve Bates OBE - CEO, BioIndustry Associaiton (BIA)
---
Opportunities in medicines
Join our live panel discussion and hear from industry leaders on innovation opportunities throughout the medicines supply chain.
The UK has a solid track record of innovation in all aspects of medicines development, from discovery through to manufacturing. Not only in traditional small molecule pharmaceuticals, which accounts for over 80% of the UK workforce, but also in biologics, complex medicines, and advanced therapies, which represent a new area of growth.
The UK's ability to innovate early in a collaborative way sets it apart in what is an increasingly competitive market. The UK has the opportunity to build on its research foundations by continuing its innovation in areas such as process analytical technologies, continuous manufacturing, automation and robotics, and industry 4.0 as well as digital health, green chemistry, synthetic biology, artificial intelligence and viral vector technology amongst other topics.
Chair: Steve Bagshaw - CEO FUJIFILM Diosynth Biotechnologies and Chair of the Industrial Biotechnology Leadership Forum (IBLF)
Andy Jones - VP Pharmaceutical Innovation, AstraZeneca and the Medicines Manufacturing Industry Partnership (MMIP)
Chris Molloy - CEO, Medicines Discovery Catapult
Steve Rees - VP of Discovery Biology, AstraZeneca
Fergal O'Brien - Director of Biologics, Centre for Process Innovation (CPI)
---
Functional materials for targeted properties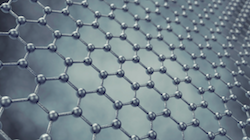 Novel materials could play a key role in solving global challenges - from an ageing and growing population, antibiotic & drug resistance to increasing demands for energy. Through design and delivery of functional materials which offer targeted properties we can design, control and engineer artificial and biological materials. Join us on a journey of discovery from molecule to material to device where we will showcase innovations across the full spectrum of materials research from in-silico design, soft and nano materials to the next generation of sensors.
Chair: John Conti Ramsden - Director of the Knowledge Centre for Materials Chemistry (KCMC)
David Lussey - CEO Quantum Technology Super Sensors
John Grasmeder - Victrex
Paul Holt - Managing Director, Photocentric
Paul Mines - CEO, Biome Bioplastics
---
Opportunities for low carbon fuels
The aviation and Heavy Goods Vehicles (HGV) sector will continue to rely on the combustion of fuels as a means of propulsion for the foreseeable future. In this session we will hear from industry leaders about the challenges and opportunities in moving to low carbon fuels in these sectors. We will also hear from some of the UK's leading innovators about their current activities in this area.
Chair: Jeremy Shears - Global Manager, Biodomain, Shell Projects & Technology
Leigh Hudson - Sustainable Aviation
Dr Paul Hilditch - COO, Green Fuels Research
Philip Fjeld - CEO, CNG Fuels
Representative of SUPERGEN Bioenergy Hub
Prof Mercedes Maroto-Valer (FRSE, FIChemE, FRSC, FRSA) - Assistant Deputy Principal (Research and Innovation) at Heriot-Watt University
---
Charging ahead: The future of batteries innovation
Research and innovation into the next generation of batteries has never been more important. Earlier this year Business Secretary Greg Clark announced funding under the Industrial Strategy Challenge Fund for investment of £246 million over 4 years to help UK businesses lead the world in the design, development and manufacture of batteries for the electrification of vehicles. This session will explore key innovation opportunities in developing the next generation batteries for electric vehicles and other key emerging applications. We will also showcase some of the leading innovative UK projects in this area.
Dr Louise Turner - Stereax Technical Director, Ilika
Dr Josef Goding - Product Specialist, Polymer Bionics
Sam Haig - Head of Engineering & Research, Axion Consulting
Dr Ruth Sayers - Faradion
---
Emerging & enabling technologies - Engineering biology
The UK Synthetic Biology Leadership Council envisages a UK synthetic biology market worth £10bn by 2030.
This session will showcase some of the thriving start-ups at the leading edge of chemical applications of engineering biology, and how larger corporations are adopting such technologies.
Dr James Field - CEO & Founder, LabGenius
Dr Orr Yarkoni - CEO & Founder, Colorifix
Dr Ben Reeve -CTO, Customem
Richard Hammond - Technology Director, Cambridge Consultants
Reuben Carr - Head of Chemical Biology, Ingenza
---
Emerging & enabling technologies - Towards advanced manufacturing capabilities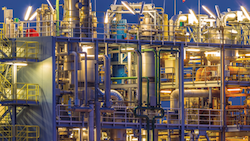 The UK needs to be established as a world-leading producer of cost competitive, high quality chemicals and the industry needs to adopt smart and efficient manufacturing approaches to deliver increased productivity and global competitiveness for UK manufacturing. This session looks at some examples of the opportunities that exist across the sector to advance the capabilities of manufacturing processes.
Prof. Graham Hillier (BMet, PhD, Ceng, FIMMM, FRSA) - Director responsible for Strategy and Futures, Centre for Process Innovation (CPI)
Prof Alastair Florence - Director of the EPSRC Centre for Innovative Manufacturing in Continuous Manufacturing and Crystallisation (CMAC)
Dave Lovett - Managing Director, Perceptive Engineering
---
EPSRC & BBSRC session: Towards biologically-based manufacturing
The BBSRC/EPSRC session will bring together eminent researchers from a variety of backgrounds to discuss exciting research and progress in areas relevant to biologically based manufacturing. Presentations will cover research in biotransformation systems in vitro, cell-based biotransformations, plant based expression systems and Integration of systems in biorefining. This will be followed by an interactive panel session with the speakers, discussing the current IB research landscape and upcoming challenges and opportunities in biologically based manufacturing.
Prof. Sabine Flitsch - Chair in Chemical Biology, University of Manchester
Prof. Charles Banks - Emeritus Professor of Engineering and the Environment, University of Southampton
Prof. Ian Graham (FRS) - Head of Department and Weston Chair of Biochemical Genetics, University of York
Prof Simon McQueen-Mason - Director of Centre for Novel Agricultural Products (CNAP) and Chair in Materials Biology, University of York
---
Healthy ageing: Adding life to years
The idea of healthy ageing encompasses a number of concepts. These include technology to deal with ageing individuals, societal approaches to an ageing population, clinical and pharmacological approaches to ageing, and prevention of chronic diseases caused by ageing. In this session we will look at how chemistry and industrial biotechnology can contribute to the development of technological solutions. For example, how wearable and wireless technologies can be (and are being) used to monitor chronic conditions such as diabetes, or how targeted nutrition could help to reduce chronic, diet related disease and improve health outcomes.
Prof John Mathers - Professor of Human Nutrition and Scientific Director for the Institute for Ageing and Health at Newcastle University
Prof Michael Trenell - Professor of Movement and Metabolism at Newcastle University
---
Innovation for the growing personal care market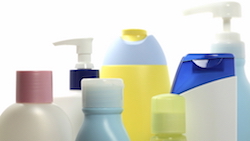 The global market for personal care products is expected to increase between 3.5% and 4.5% over the next five years, with a total market value of US$500 billion by 2020. The market for product ingredients will likely grow even faster and is expected to reach US$11.76 billion by 2023.
Skin care is the major application for personal care products and accounts for a quarter of sales. Chemical companies are working hard to satisfy the growing demand for ingredients that go into personal care products for the skin, hair, oral care, and other applications. As a large, rapidly expanding and increasingly diverse market, product ingredients represent special challenges for chemical companies.
There is a wealth of opportunity for both companies and the academic community to offer new and exciting products to this growing market. In this session we will explore some of the key challenges and opportunities for innovation to support a growing personal care market and also showcase some of the UK's top talent who are developing innovative solutions to solve these challenges.
Dr Michelle Rudden - University of York
Dr Surinder Chahal - CRODA
Dr Naz Bashir - CEO, Algaecytes
---
Pitch event: Chemistry and industrial biotechnology for a circular bioeconomy
An opportunity for entrepreneurs and investors to gain valuable insights and form new business relationships in sustainable technologies that can help move us towards a circular bio-economy.
---
Programme Outline