Pitch Event: Chemistry and Industrial Biotechnology for a Circular Bioeconomy
An opportunity for entrepreneurs and investors to gain valuable insights and form new business relationships in sustainable technologies that can help move us towards a circular bio-economy.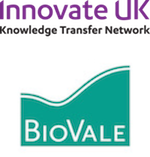 Earlier this year, KTN – working in partnership with BioVale – invited entrepreneurs seeking investment (seed through to post revenue) from across the UK to apply for a unique opportunity to pitch in front a range of investors. We were specifically interested in entrepreneurs who are developing sustainable technologies that can help move us towards a circular bio-economy.
We received a large number of high-caliber applications and invited a number of them to join us for specialist pitch training, facilitated by KTN's talented Access to Finance and Funding Team.
More than 20 organisations went on to pitch to our expert judging panel at a Selection Day. Six 'Finalists' will selected to pitch 'live' during the Showcase in front of our hand-picked investor panel (Finalists to be announced 15/09/17). We will also select a number of 'Semi-Finalists' - or 'ones to watch' - who, together with the finalists, will have the opportunity to network with the investors during the event.
We welcome anyone attending the Showcase to join us at the Pitch Event where you can watch the Finalists Pitch to the investor panel.
The Investor Panel includes:
Joe Murphy, Network Manager, Ellen MacArthur Foundation
Rob Van der Meij, Investment Manager,
Capricorn Venture Partners
John Williams, Senior Partner, S'InvesTec LLC
Robert Brocklesby, Individual Investor
Simon Crabtree, Investment Manager, Enterprise Ventures
Jamie Butterworth, Partner, Circularity Capital
For Investors
This is a chance to access exciting investment opportunities in this new and fast-growing sector. A series of short pitches from the promising companies at a range of investment stages will be reviewed by a panel of investors in front of a live audience. There will then be an opportunity for one-to-one conversations with a wider range of high-growth companies - the 'ones to watch' in this sector.
Investors or others wishing to participate should register for the Chemistry and IB Showcase.