Biorenewables Development Centre Tour
The Biorenewables Development Centre (BDC) works at the interface between academia and industry to develop and scale-up new biorefining technologies using biomass/biowaste as feedstocks.
Since 2012, their multidisciplinary team of chemists and biologists has already worked on over 350 bio-based projects with SMEs, multinationals and leading academics world-wide.
The team can support projects all along the bio-based supply chain, incl. fast track breeding, raw materials characterisation, processing (incl. pre- and downstream), and product evaluation.
They are inviting Chemistry and Industrial Biotechnology Showcase delegates on a site visit: to explore their scale-up facilities; to meet the team; and, to learn about recent projects and how these have helped their partners.
On registering for the Chemistry and IB Showcase, you can sign-up to one of the BDC visits – the timings shown include travel time and the BDC will arrange pick-up and drop-off from the conference venue.
The tours may include some walking and the use of stairs – so contact Juliet Burns (juliet.burns@york.ac.uk) to discuss any accessibility concerns.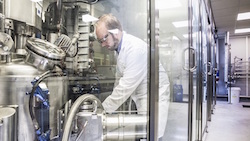 Tour times
Early arrivals tours of BDC's Dunnington facilities
Tuesday, 19th September, 16.00-17.35
Max 36 people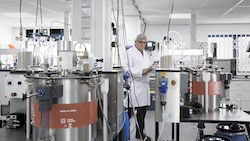 Breakfast tours of BDC's Dunnington facilities
Wednesday, 20th September, 08:00 - 10.00
Max 36 people
Lunchtime tour of BDC's process development facilities
Wednesday, 20th September, 12:00 – 13:15
Max 24 people