Programme
The Chemistry & IB Showcase featured a conference, exhibition, drinks reception and conference dinner.
Conference Sessions:
Keynotes
Opportunities for innovation in post-Brexit Britain
Opportunities in medicines
Functional materials for targeted properties
Innovation for the growing personal care market
Healthy ageing: Adding life to years
Opportunities for low carbon fuels
Charging ahead: The future of batteries innovation
Emerging & enabling technologies - Engineering biology
Emerging & enabling technologies - Towards advanced manufacturing capabilities
BBSRC & EPSRC Session: Chemistry and Industrial Biotechnology - Joining up to give the UK a global competitive advantage
Pitch event: Chemistry and industrial biotechnology for a circular bioeconomy
---
Opportunities in medicines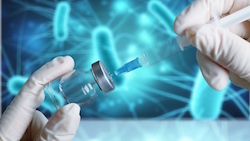 Join our live panel discussion and hear from industry leaders on innovation opportunities throughout the medicines supply chain.
The UK has a solid track record of innovation in all aspects of medicines development, from discovery through to manufacturing. Not only in traditional small molecule pharmaceuticals, which accounts for over 80% of the UK workforce, but also in biologics, complex medicines, and advanced therapies, which represent a new area of growth.
The UK's ability to innovate early in a collaborative way sets it apart in what is an increasingly competitive market. The UK has the opportunity to build on its research foundations by continuing its innovation in areas such as process analytical technologies, continuous manufacturing, automation and robotics, and industry 4.0 as well as digital health, green chemistry, synthetic biology, artificial intelligence and viral vector technology amongst other topics.

Functional materials for targeted properties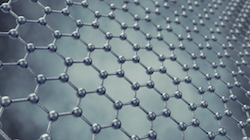 Novel materials could play a key role in solving global challenges - from an ageing and growing population, antibiotic & drug resistance to increasing demands for energy. Through design and delivery of functional materials which offer targeted properties we can design, control and engineer artificial and biological materials. Join us on a journey of discovery from molecule to material to device where we will showcase innovations across the full spectrum of materials research from in-silico design, soft and nano materials to the next generation of sensors.
Innovation for the growing personal care market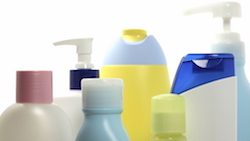 The global market for personal care products is expected to increase between 3.5% and 4.5% over the next five years, with a total market value of US$500 billion by 2020. The market for product ingredients will likely grow even faster and is expected to reach US$11.76 billion by 2023.
Skin care is the major application for personal care products and accounts for a quarter of sales. Chemical companies are working hard to satisfy the growing demand for ingredients that go into personal care products for the skin, hair, oral care, and other applications. As a large, rapidly expanding and increasingly diverse market, product ingredients represent special challenges for chemical companies.
There is a wealth of opportunity for both companies and the academic community to offer new and exciting products to this growing market. In this session we will explore some of the key challenges and opportunities for innovation to support a growing personal care market and also showcase some of the UK's top talent who are developing innovative solutions to solve these challenges.
Healthy ageing: Adding life to years
The idea of healthy ageing Healthy ageing is an important and essential part of life. The growing burden of avoidable chronic disease puts an increasing strain on national and local health provision, ancillary services and on the socioeconomic lives of individuals, families and communities. There are three key aspects to developing strategies to tackle this increasing issue. The first is to develop a better understanding of ageing itself and how the inevitability of the ageing trajectory might be changed. Such innovation lies at the crossroads of a range of different disciplines including molecular sciences, physiology, epidemiology and psychology. The second imperative is to translate this innovation into life-changing practices that are able to be understood by the consumer and can be translated into products that are of clear benefit. The final key requirement is for industry to develop innovative products using whatever techniques are available which are targeted specifically towards health and wellbeing. This session will address this challenge and opportunity.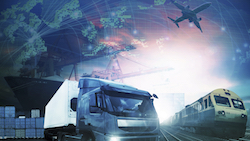 Opportunities for low carbon fuels
The aviation and Heavy Goods Vehicles (HGV) sector will continue to rely on the combustion of fuels as a means of propulsion for the foreseeable future. In this session we will hear from industry leaders about the challenges and opportunities in moving to low carbon fuels in these sectors. We will also hear from some of the UK's leading innovators about their current activities in this area.
Charging ahead: The future of batteries innovation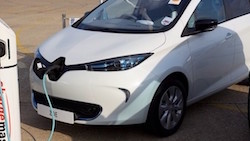 Research and innovation into the next generation of batteries has never been more important. Earlier this year Business Secretary Greg Clark announced funding under the Industrial Strategy Challenge Fund for investment of £246 million over 4 years to help UK businesses lead the world in the design, development and manufacture of batteries for the electrification of vehicles. This session will explore key innovation opportunities in developing the next generation batteries for electric vehicles and other key emerging applications. We will also showcase some of the leading innovative UK projects in this area.
Emerging & enabling technologies
Engineering biology
The UK Synthetic Biology Leadership Council envisages a UK synthetic biology market worth £10bn by 2030.
This session will showcase some of the thriving start-ups at the leading edge of chemical applications of engineering biology, and how larger corporations are adopting such technologies.
Emerging & enabling technologies
Towards advanced manufacturing capabilities
The UK needs to be established as a world-leading producer of cost competitive, high quality chemicals and the industry needs to adopt smart and efficient manufacturing approaches to deliver increased productivity and global competitiveness for UK manufacturing. This session looks at some examples of the opportunities that exist across the sector to advance the capabilities of manufacturing processes.
BBSRC & EPSRC session - Chemistry & Industrial Biotechnology
Joining up to give the UK a global competitive advantage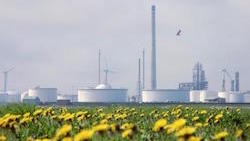 The BBSRC/EPSRC session will bring together eminent researchers from a variety of backgrounds to discuss exciting research and progress in areas relevant to biologically based manufacturing. Presentations will cover research in biotransformation systems in vitro, cell-based biotransformations, plant based expression systems and Integration of systems in biorefining. This will be followed by an interactive panel session with the speakers, discussing the current IB research landscape and upcoming challenges and opportunities in biologically based manufacturing.
Pitch event: Chemistry and industrial biotechnology for a circular bioeconomy
An opportunity for entrepreneurs and investors to gain valuable insights and form new business relationships in sustainable technologies that can help move us towards a circular bio-economy.
---
Programme Outline
Wednesday 20th September 2017
Thursday 21st September 2017